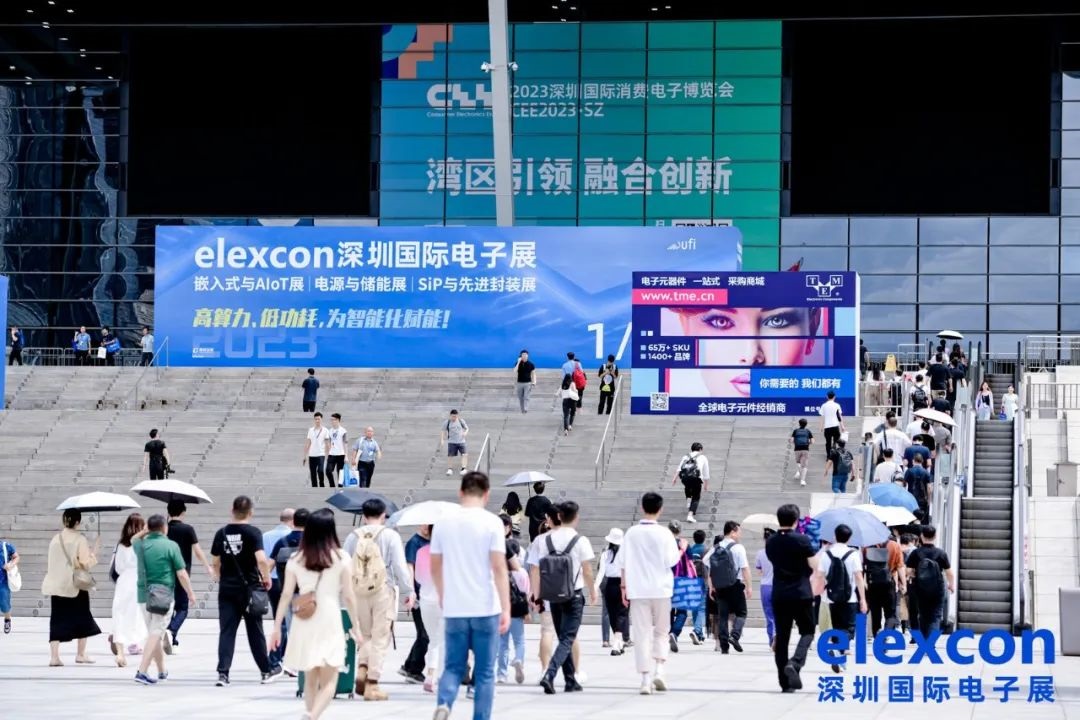 From August 23rd to 25th, elexcon2023 Shenzhen International Electronics Exhibition and SiP and Advanced Packaging Exhibition, the 7th China System-level Packaging Conference opened in Shenzhen Convention and Exhibition Center (Futian), gathering hundreds of semiconductor design, component, module, embedded system, advanced equipment, new materials and packaging and testing services companies, creating an innovative exhibition and more than 20 high-level forums in the electric vehicle, power and energy storage, embedded and AIoT, SiP and advanced packaging industries.
Seamark showcased its key technological products including fully-automatic desoldering and ball planting equipment, fully-automatic ball planting equipment, X-Ray 3D/CT testing equipment, and X-Ray testing equipment, sharing its technology and achievements with the industry, and enabling customers to have a deeper understanding of the new processes for desoldering, ball planting, and soldering applicable to semiconductor chip packaging processes.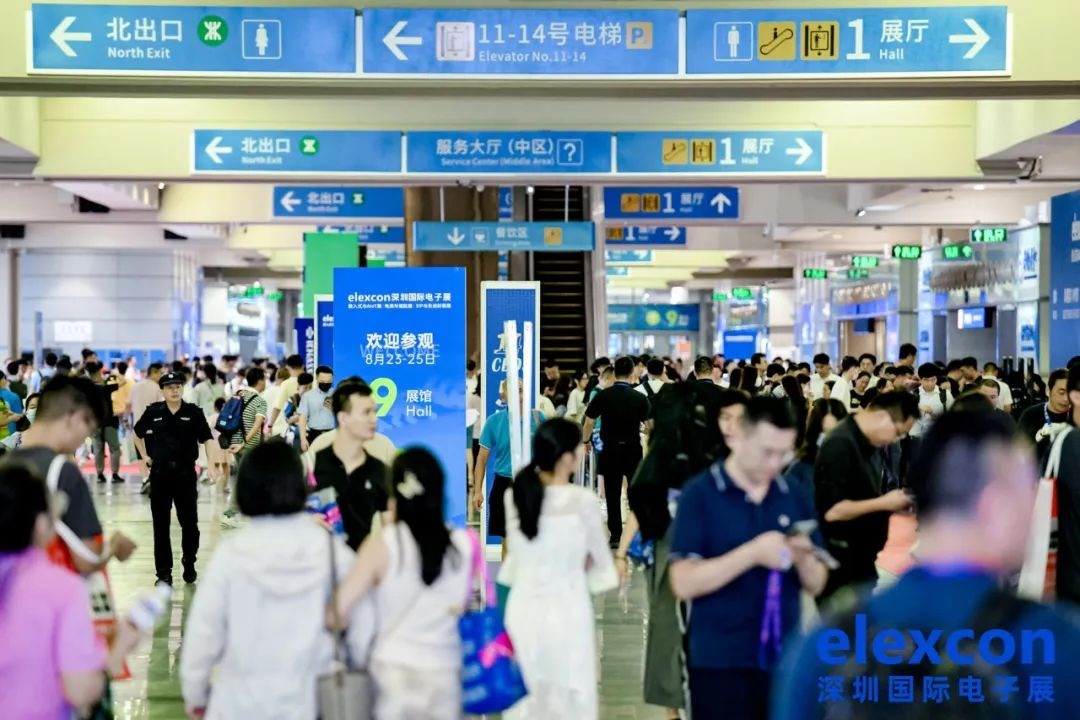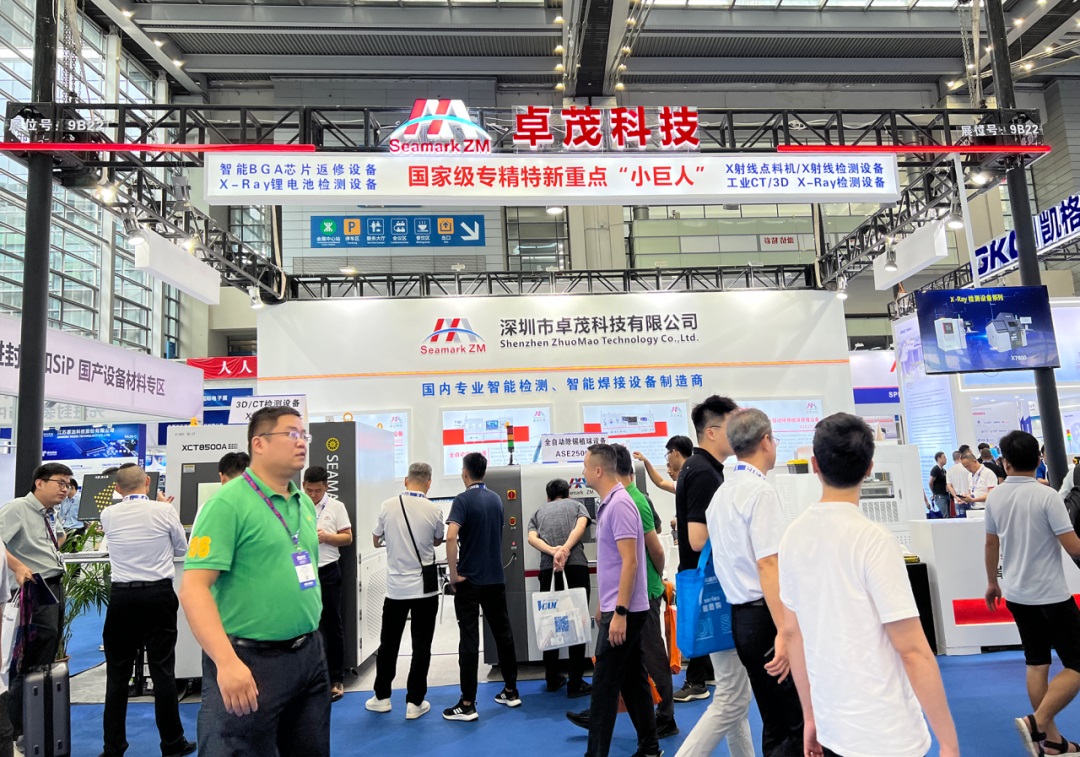 Seamark's booth attracted the attention of domestic and foreign customers.
Exhibition machine display
Fully-automatic ball planting equipment ZM-TD2500A
TD2500A is an online fully-automatic ball planting and chip mounter production line equipment, consisting of BGA chip feeding, printing machine, and ball planting and bonding machine. It includes automated loading and unloading, visual positioning, flux printing, ball planting, AOI inspection, sorting, chip mounting, and other process functions, suitable for ball planting process engineering in chip packaging, compatible with multiple products, and high production efficiency.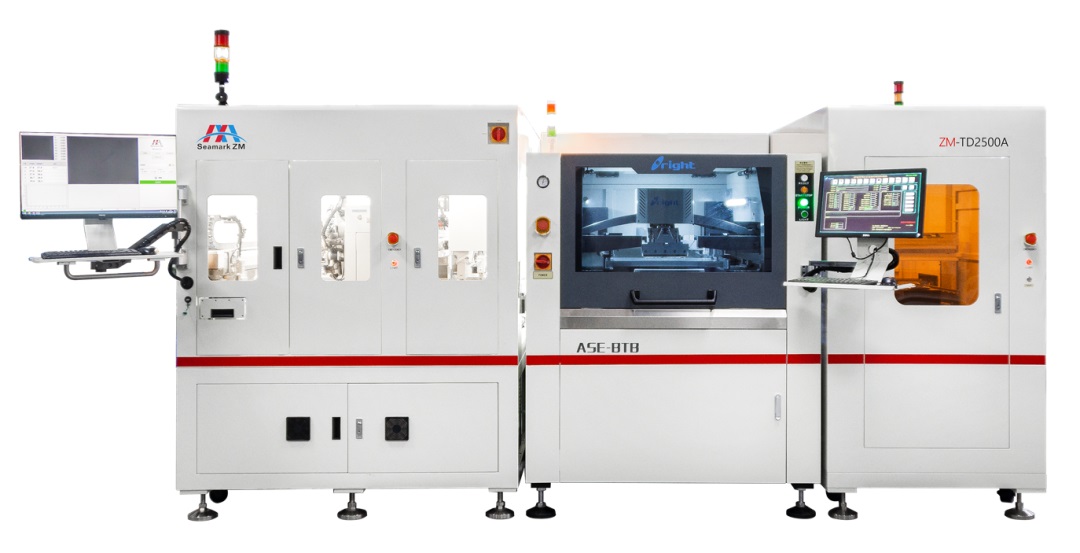 Process flow:
Loading
Printing
Ball planting
Inspection, sorting
Mounting
Re-inspection
▼Automatic loading (magazine loading)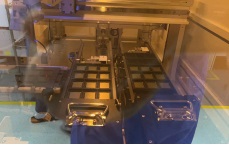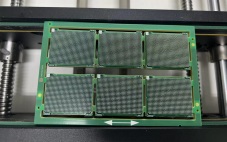 Product features:
1. After ball planting and chip mounting, both processes have AOI inspection system and NG sorting system, effectively detecting various types of defects in ball planting and chip mounting, such as multiple balls, missing balls, different ball sizes, ball offset, connected balls, and misplaced bonding;
2. Standard and mature printing equipment to effectively guarantee the quality and efficiency of flux printing.
3. Both loading and unloading, as well as transfer and chip mounting processes, have visual positioning systems and laser sensors for detection;
4. Industry-standard Tray tray loading, good overall compatibility.
Fully-automatic desoldering and ball planting equipment ASE2500L
The fully-automatic desoldering and ball planting equipment ASE2500L is suitable for the repair of defective semiconductors in the chip packaging process. It adopts a single-point ball planting laser welding system, human-machine control, intelligent motion system, can store multiple product programs, and has a simple and fast wire change. It has a standard SMT flow channel for loading and unloading, an adjustable anti-static synchronous belt assembly that can be connected to other process equipment before and after the production line, and has strong overall compatibility.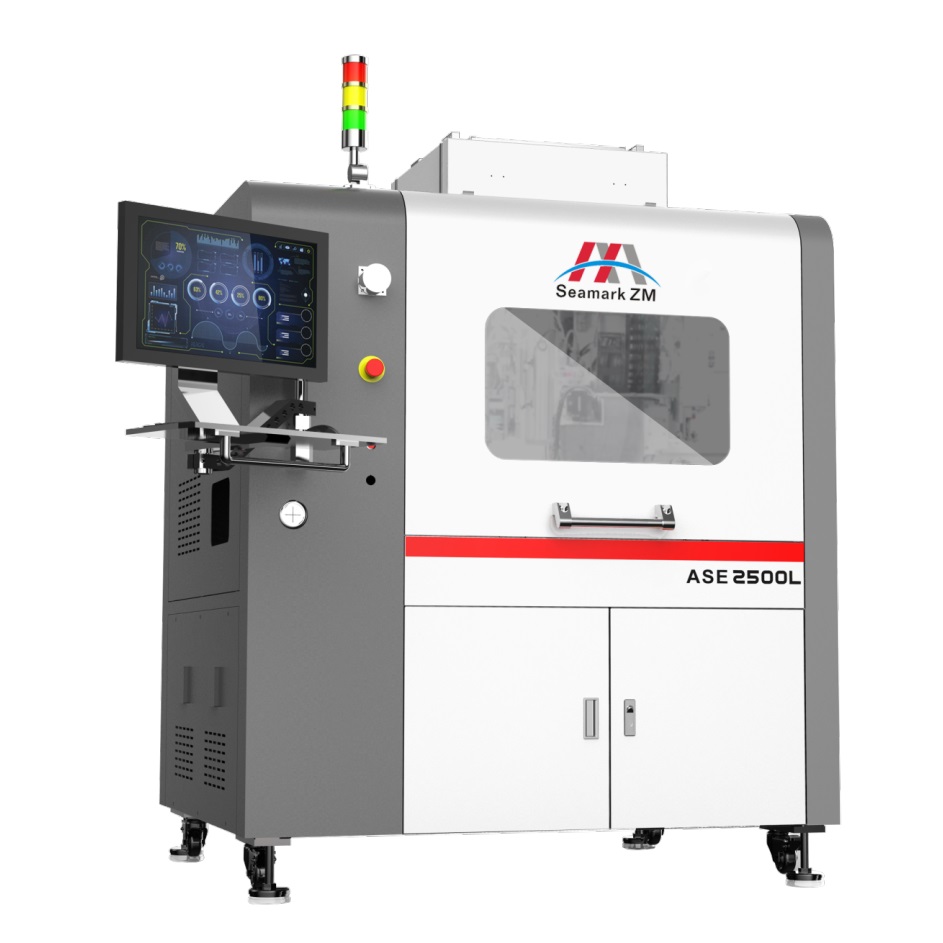 ▼Single-point desoldering, ball planting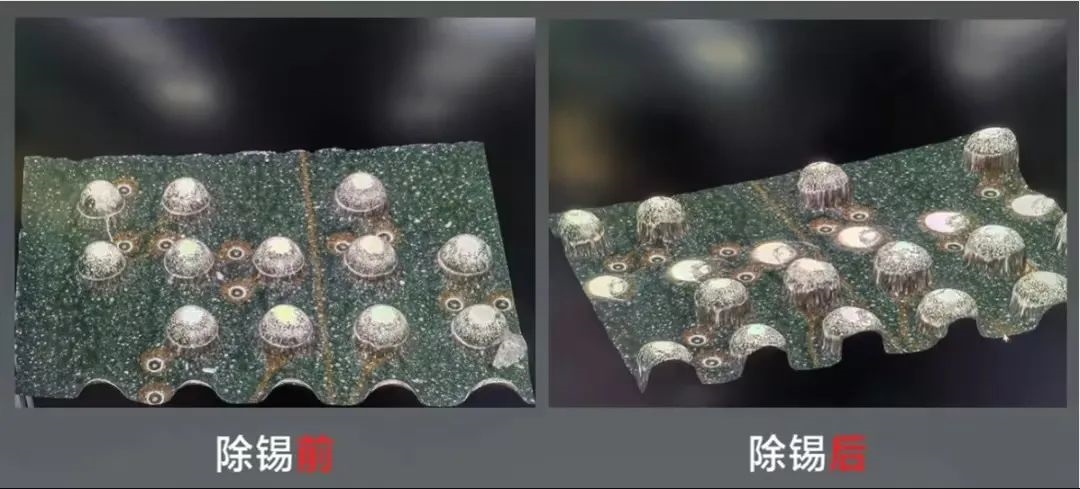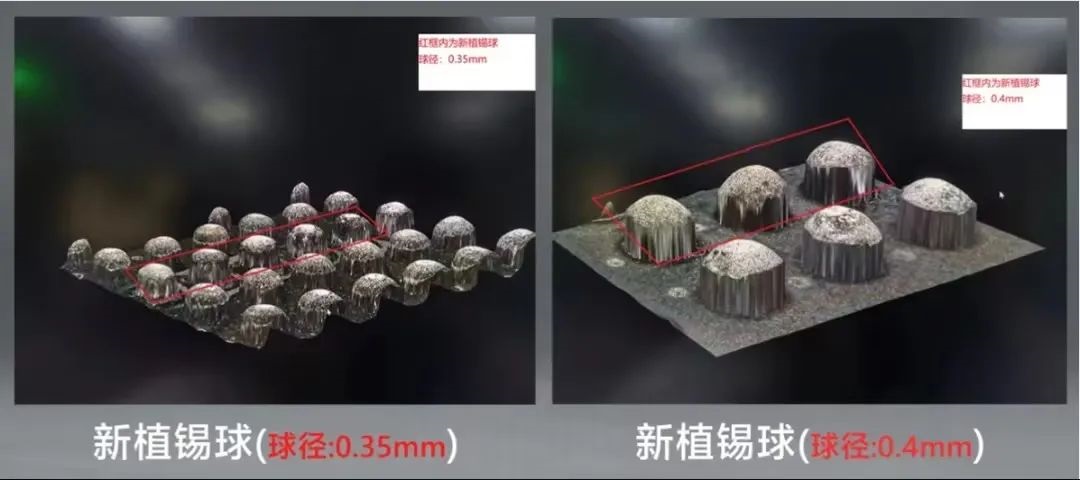 Advantages of the application:
Non-contact single-point desoldering to improve desoldering efficiency.

Four independent dipping needles and nozzles complete single-point transfer of the flux system and transplant tin balls to the solder pad, followed by laser soldering and curing.

Equipped with three sets of CCD vision systems for precise defect detection, accurate positioning, and automatic calibration of inspected materials using AOI technology.

Equipped with four independent preheating platforms with heating and temperature control systems. Desoldering and ball planting for BGAs are carried out on these preheating platforms.
3D CT X-Ray Inspection Equipment - XCT8500
The XCT8500 features an open X-ray tube design with defect detection capability as fine as 0.5μm. It supports various inspection modes, including 2D/3D/CT, making it suitable for quality inspection, 3D measurement, and non-destructive analysis. It also offers Planar CT functionality (PCT), making it applicable for 3D/CT inspection of printed circuit boards, SMT components, IGBTs, wafers, sensors, aluminum castings, and more.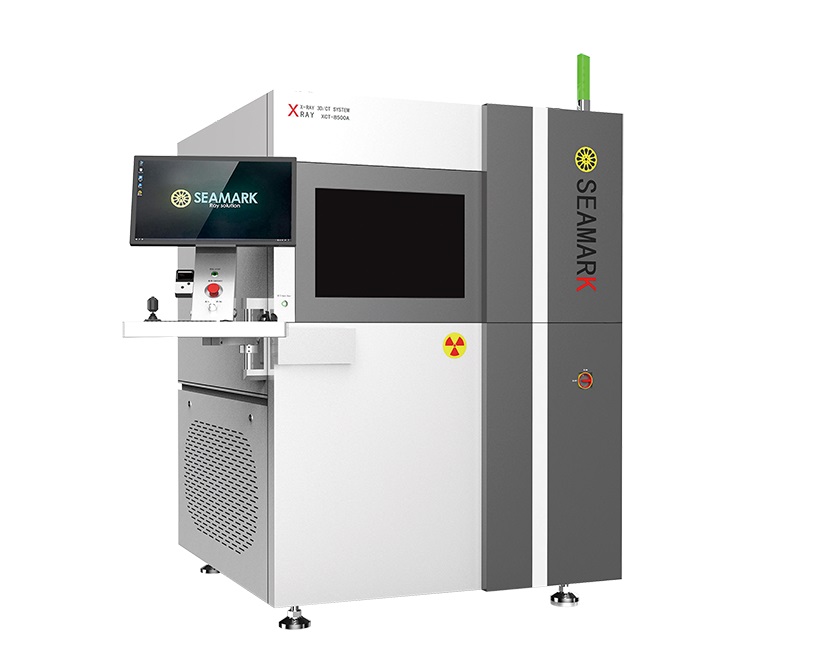 Intelligent BGA Rework Station - R8650
The R8650C is a fully automated vision-guided BGA rework station designed for various surface-mounted devices on large PCBs, such as 5G communication boards. It enables fully automatic visual placement, soldering, and desoldering processes. Additionally, it offers the option of seamless integration with MES software to achieve functionalities like temperature curve analysis under S/N traceability conditions.
The SEAMARK team is engaging in in-depth discussions and exchanges with customers on-site.