From October 30th to November 1st, the Munich South China Electronic Production Equipment Exhibition was splendidly held at the Shenzhen International Convention and Exhibition Center. The exhibition brought together new equipment and advanced technological solutions from both domestic and international sources in various fields, including automation and motion control, testing and measurement, surface mounting, cable harness processing, semiconductor packaging and manufacturing, miniLED packaging production lines, and more. The event focused on staying at the forefront of the industry and addressed the transition from traditional to new energy sources. It provided a professional platform for cross-industry exchange in the intelligent electronic manufacturing sector.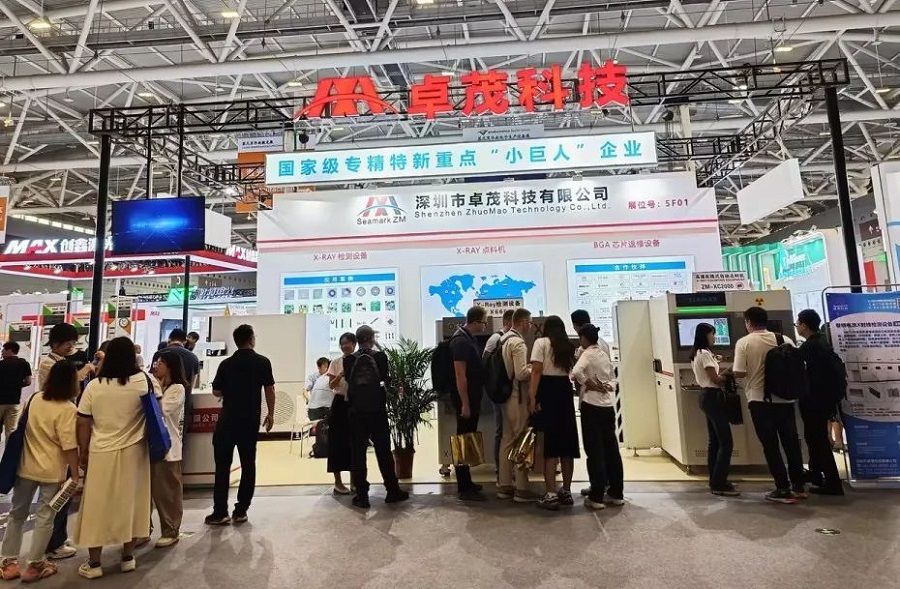 In Hall 5, Booth 5F01, SEAMARK's booth became the center of attention. It showcased cutting-edge products such as 3D/CT inspection equipment, high-speed X-Ray online component counting machines, and desoldering and soldering integrated rework equipment. This exhibition effectively demonstrated excellent intelligent manufacturing solutions and a robust technical system, attracting a large number of domestic and international customers interested in intelligent testing and welding processes.
Introduction of Exhibition Machines
High-Speed Online Automatic Component Counting Machine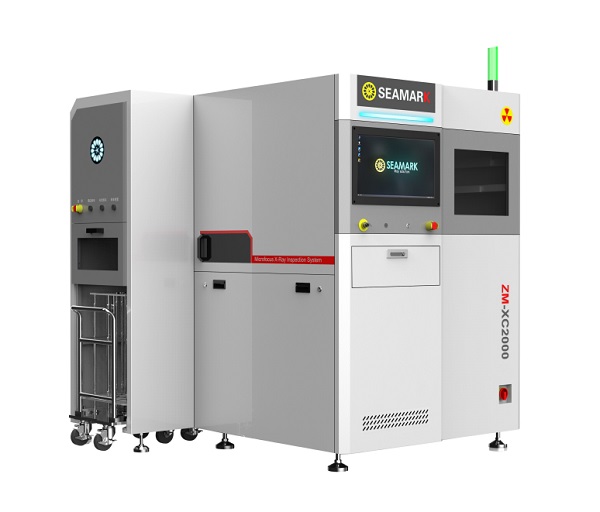 Model: ZM-XC2000
High-speed online automatic component counting in just 8 seconds per tray for faster and more accurate results.

A four-position turntable for automated loading (with scanning), inspection, labeling, and unloading.

Capable of high-speed component counting for various components.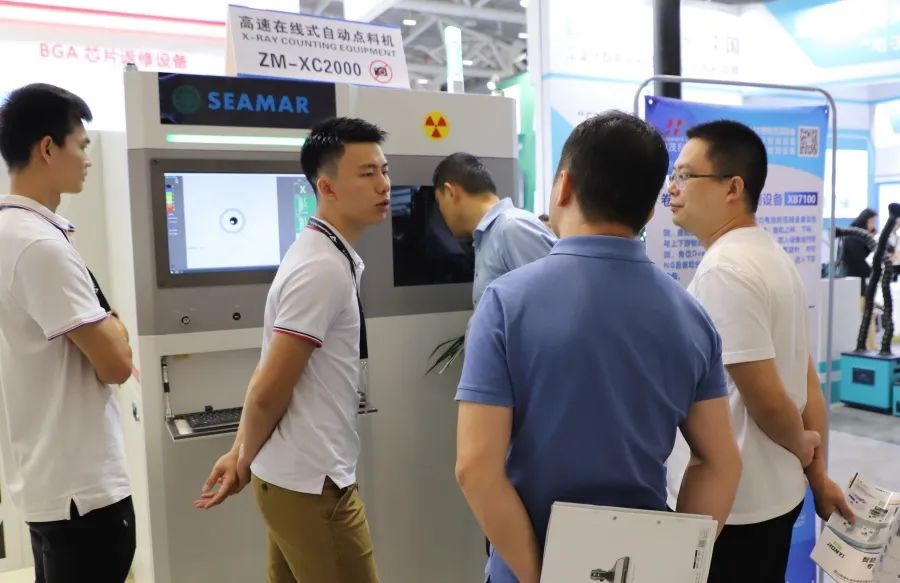 Desoldering and Soldering Integrated Rework Equipment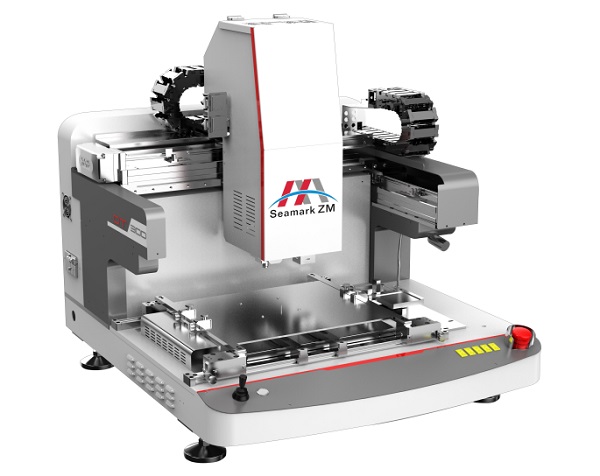 Model: ZM-DT300
A multifunctional rework equipment that integrates disassembly, desoldering, and soldering.

Non-contact desoldering system to protect products and avoid damage during the desoldering process.

The entire system adopts closed-loop temperature control for stable and precise temperature control.

Simple and convenient program editing with support for CAD data import in the desoldering process.

Equipped with a CCD system for precise positioning, effectively ensuring placement accuracy.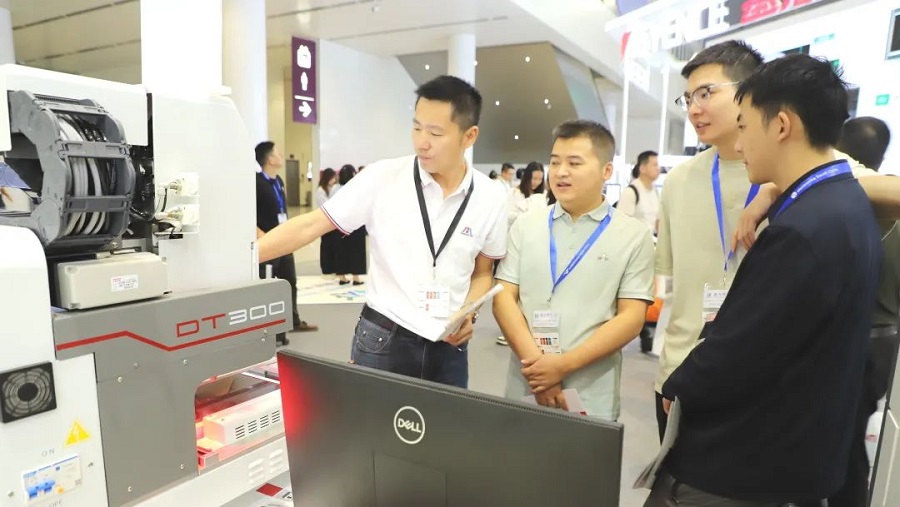 3D/CT Inspection Equipment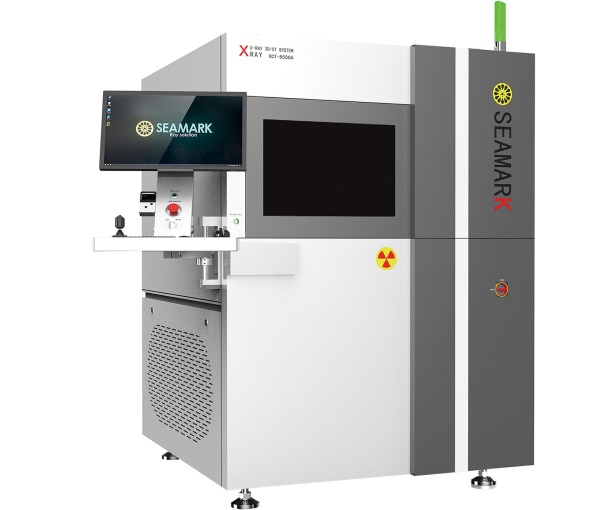 Model: XCT8500

Designed with an open X-ray tube for defect detection capability as fine as 0.5μm.

Supports various inspection modes, including 2D/3D/CT, suitable for quality inspection, three-dimensional measurement, and non-destructive analysis.

Features Planar CT (PCT) functionality, applicable to 3D/CT inspections of printed circuit boards, SMT, IGBT, wafers, sensors, aluminum castings, and more.

Left: Planar CT and cross-sectional analysis measurement. Right: Cone-beam CT, as well as 3D modeling.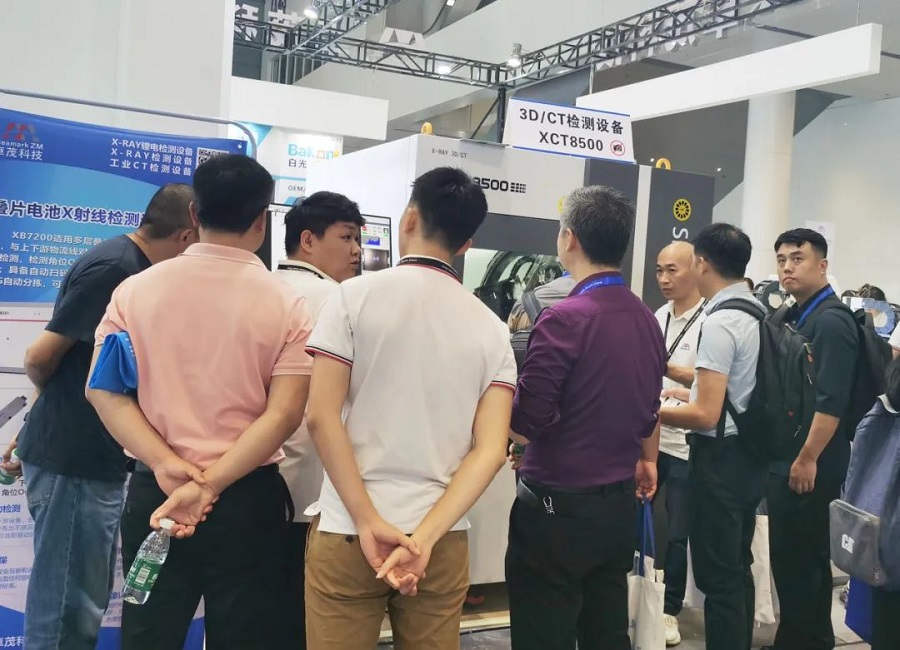 Intelligent BGA Rework Workstatio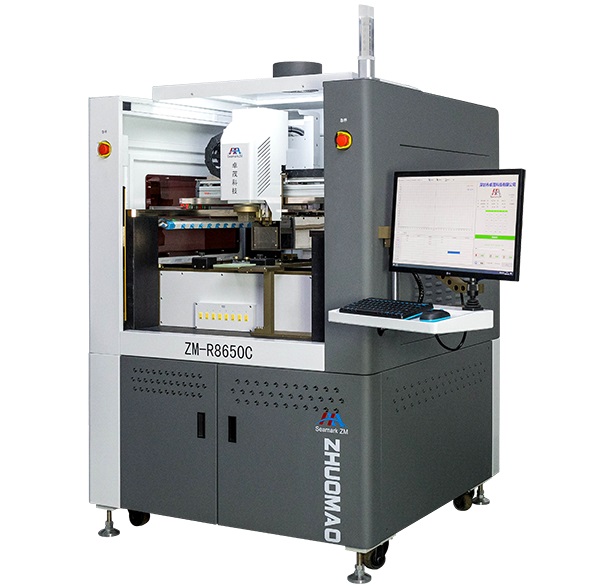 Model: ZM-R8650
Suitable for automatic rework of various surface-mounted devices on large PCBs, such as 5G communication boards.

Achieves full-automatic visual placement, full-automatic soldering, and full-automatic desoldering functions.

Optional compatibility with MES software integration.
X-Ray Inspection Equipment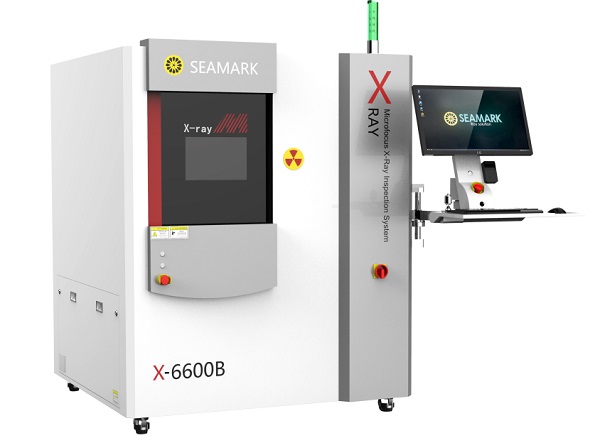 Model: X-6600B
Suitable for BGA chip inspection in electronic manufacturing, semiconductor, and other fields.

Rapid detection of quality defects such as bridging, voids, open circuits, excessive or insufficient solder, breaks, and through-hole alignment.

Offers high magnification, multi-angle detection, and a large-area inspection platform.



Exhibition Discussions
SEAMARK team engaged in enthusiastic discussions with customers during the exhibition. Customers on-site expressed their appreciation for the intelligent testing and welding technologies, including 3D/CT inspection equipment and desoldering and soldering integrated rework equipment.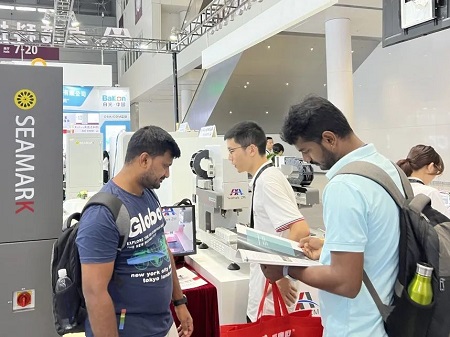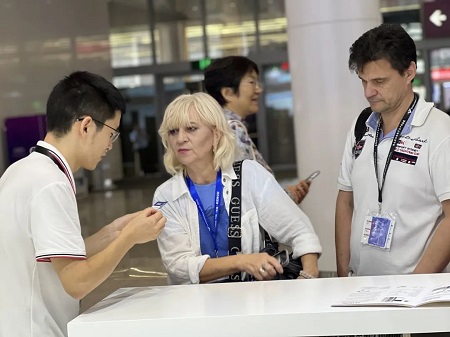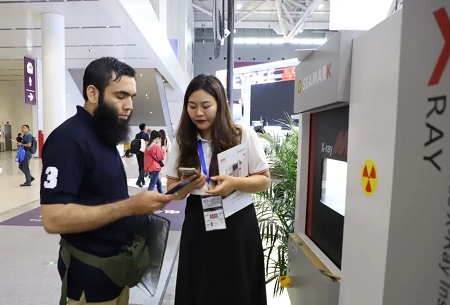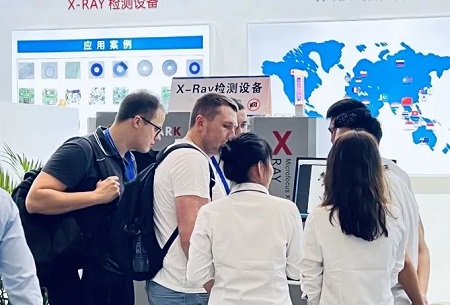 SEAMARK Team's Spirit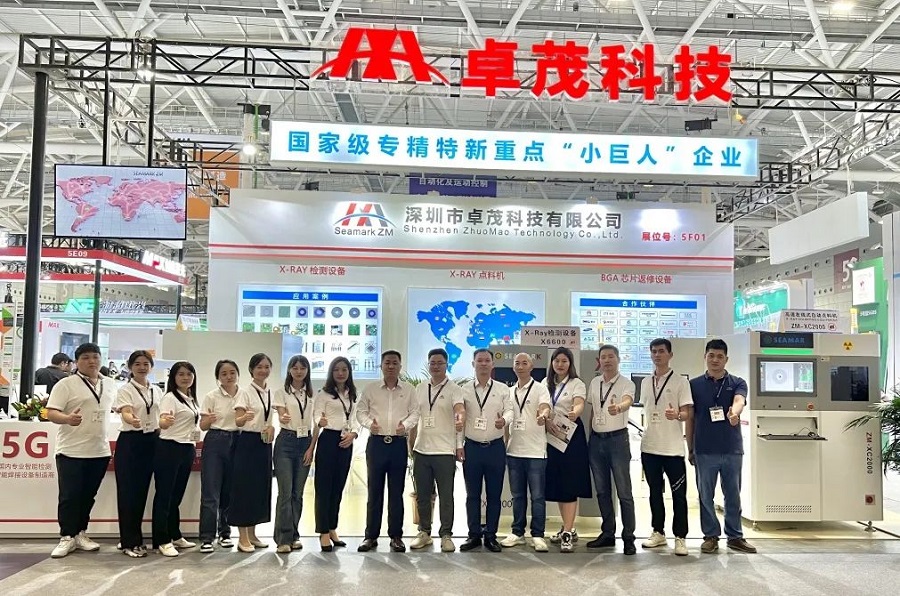 We extend our heartfelt thanks to both new and loyal customers for their support and attention.
The excitement continues, and we cordially invite everyone to visit the SEAMARK headquarters for guidance. Let's work together to enhance efficiency, achieve progress, and grow together.