On the morning of August 15, 2023, Zhong Yanni, the Party Secretary of Fuyong Street, Bao'an District, Shenzhen, led a team to visit and investigate the Seamark Technology. Chen Zhiwen, the full-time deputy director of the Party and Government Comprehensive Office, Xian Hanchao, the full-time deputy director of the Economic Service and Statistics Office, and Deng Zhujian, the director of the Enterprise Innovation Service Center, were also present. The General Manager, Wen Quan, warmly received them.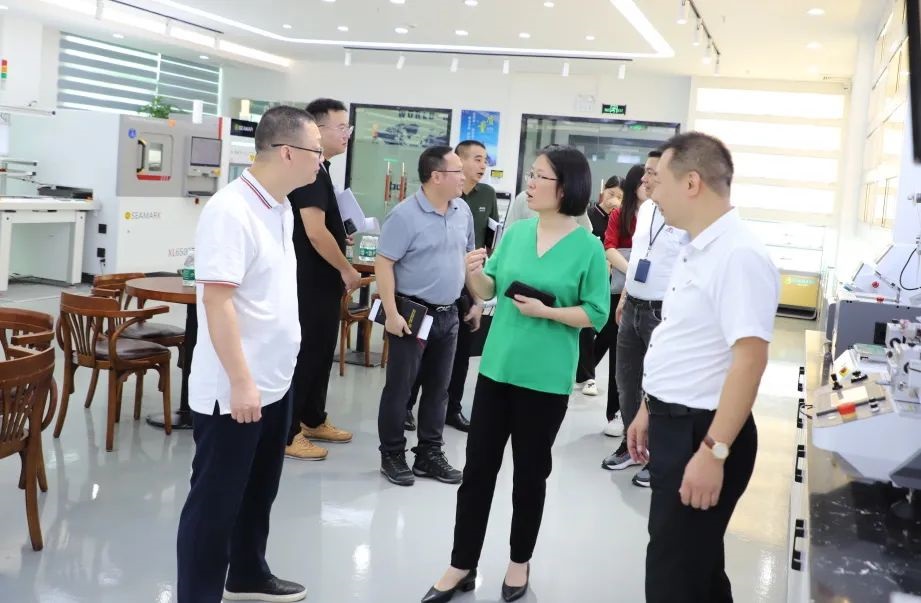 During the on-site investigation, Secretary Zhong and his team visited the company's production and testing workshops, laboratories, exhibition halls, corporate culture wall, and factory environment. General Manager Wen Quan gave a detailed report on the company's current business development situation, the latest technological direction, safety production, product processes, equipment manufacturing processes, and future development plans.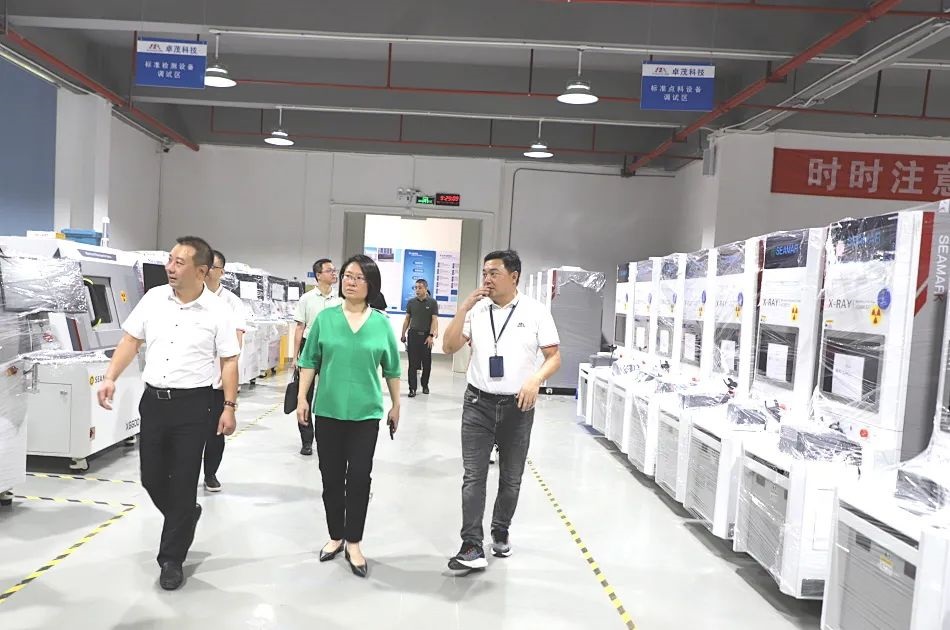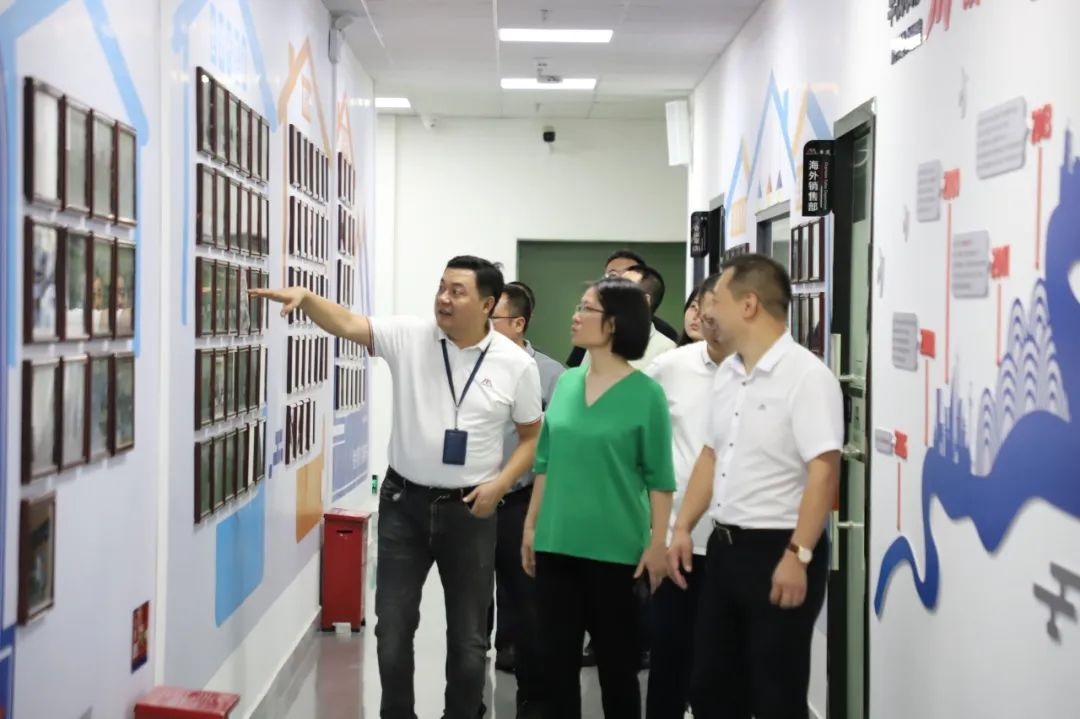 Secretary Zhong fully understood the core technological products of our company, such as industrial CT testing equipment, X-Ray testing equipment, and intelligent BGA chip repair equipment. He learned that our equipment mainly serves industries such as electronic manufacturing, 3C products, new energy lithium batteries, industrial precision castings, and semiconductors. Our company has established cooperative relationships with well-known universities and scientific research institutes such as Tsinghua University and Shenzhen Advanced Technology Research Institute. We have also established a post-doctoral innovation practice base and have nearly 200 patents for inventions and utility models, as well as relevant qualification certificates. Currently, we are direct partners of Huawei, BYD, ZTE, Foxconn, and other leading enterprises. Secretary Zhong expressed appreciation for our commitment to research and development innovation, and acknowledged that we have become a key small and medium-sized enterprise specializing in national key and emerging special technologies.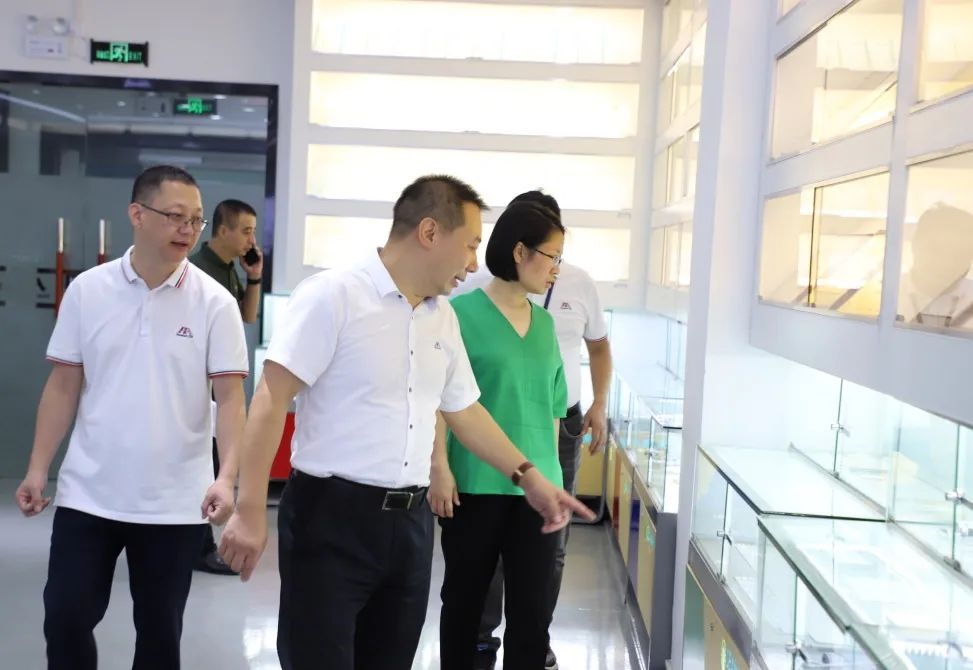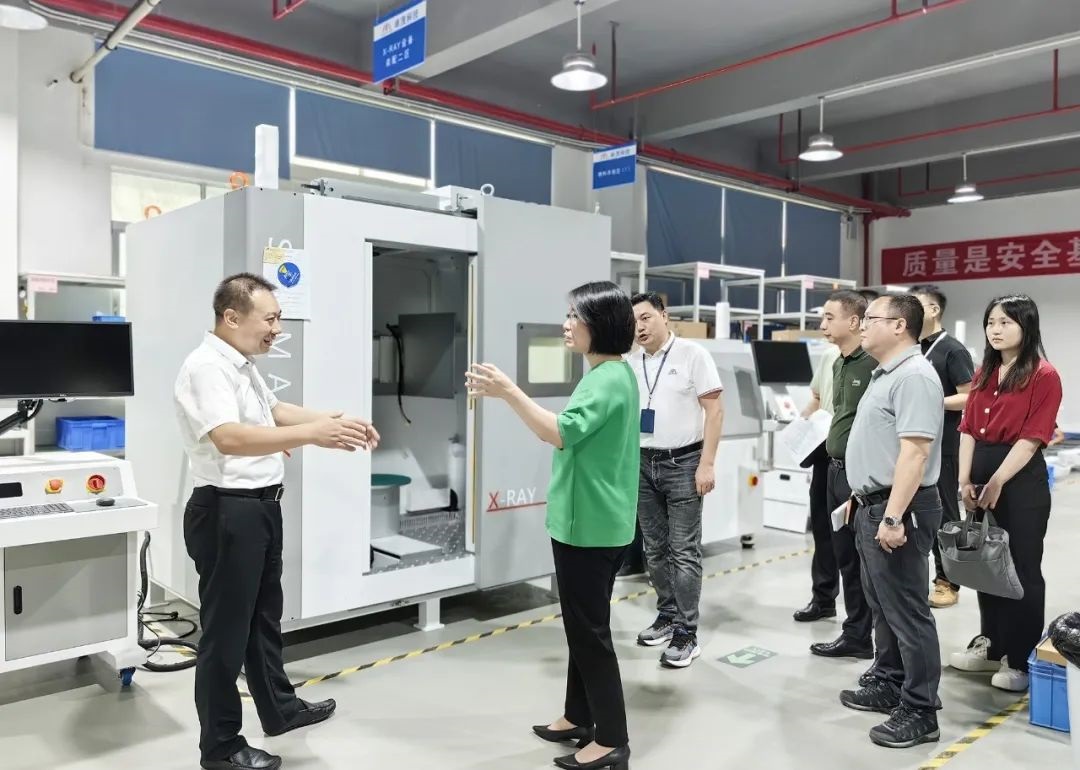 During the discussion, Secretary Zhong fully affirmed the advanced technologies and innovative practices that Seamark Technology has developed and accumulated over the past 18 years. He also inquired about the difficulties and issues encountered during the company's development process and assured that relevant departments in the street will actively coordinate and solve them.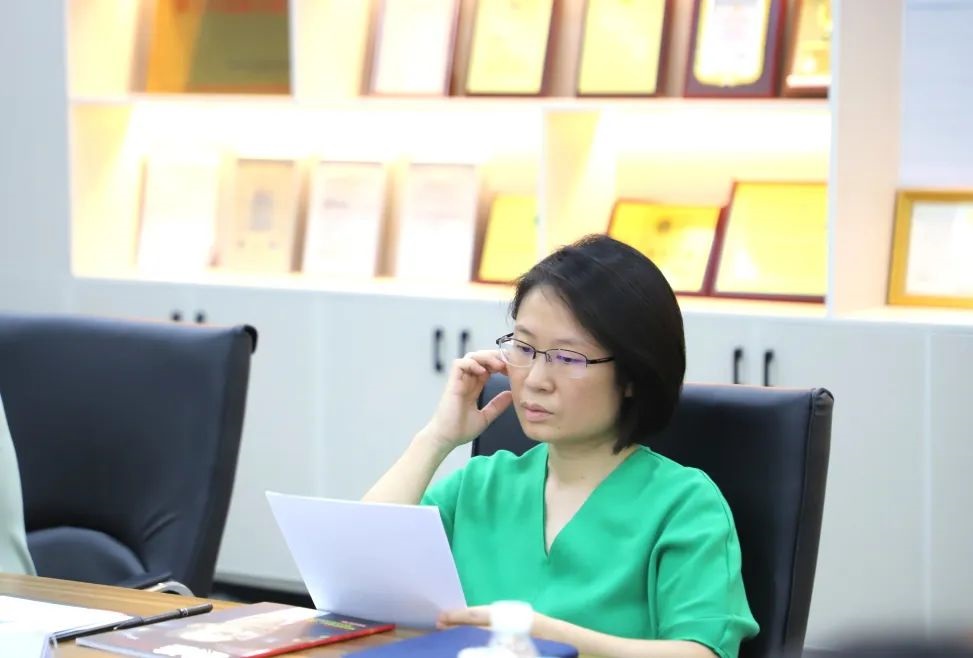 We would like to thank the leaders of Fuyong Street and the relevant departments for their strong support to Seamark Technology!
We believe that with the care and support of leaders at all levels, Seamark will always adhere to the business philosophy of "customer first, continuous improvement, precision work, and sustained development." We will continue to focus on X-ray non-destructive testing, intelligent BGA chip welding, and solder ball removal equipment. Our aim is to become the "singles champion" in a segmented field and contribute to the localization of intelligent manufacturing equipment.